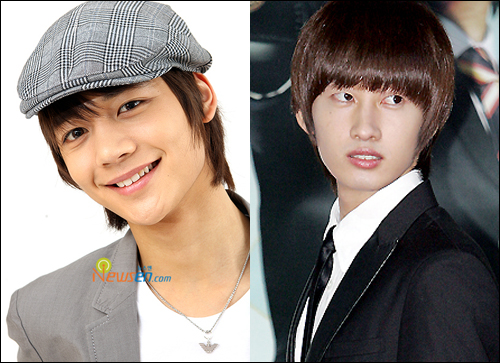 Super Junior Eunhyuk had said something about how Shinee Minho changed after he joining in variety shows.
On the show KBS2TV "Let's go ! Dream team season 2" epsidoe which will be aired on October 25th, Eunhyuk said "Minho has changed", "He had been very nervous when joining in variety show for the first time. So he had called me and asked me to teach him some variety shows' secret methods. However, after he attending 'Dream team 2", he no longer called me".
Minho who was embarrassed because of those words had said immediately "Leeteuk was the one I called (so) why are you like this ?" and expressed that Eunhyuk's words are unfair to him.
original article is here
translated by evanesco@sj-world.net
may take out with full credits