2009.07.10 금 03:16
(We) don't even have the time, did (I) make the choreography for nothing?ㅜ
There's too many things to do... It's really been a while
since I've felt like sleeping is a waste of time...ㅜ
My head hurts so much.........
--------------------
2009.07.10 03:2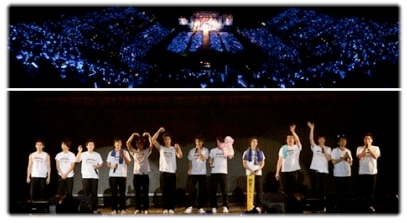 D-7
Now there's a week left.
Super Show 2....
This time, what kind of performances will there be?
Could there be something else following One Love?
Will lots of fans come? Will they like it?
Also...
Will I be able to please (people) on my own?
But.......the thing I'm most curious of....
Where am I in that picture above-0-?
from: 이혁재 cy
trans: rocket @ sj-world.net