SUJU Kyuhyun, excellent remake of Yoo Youngsuk's hit "7 Years Love"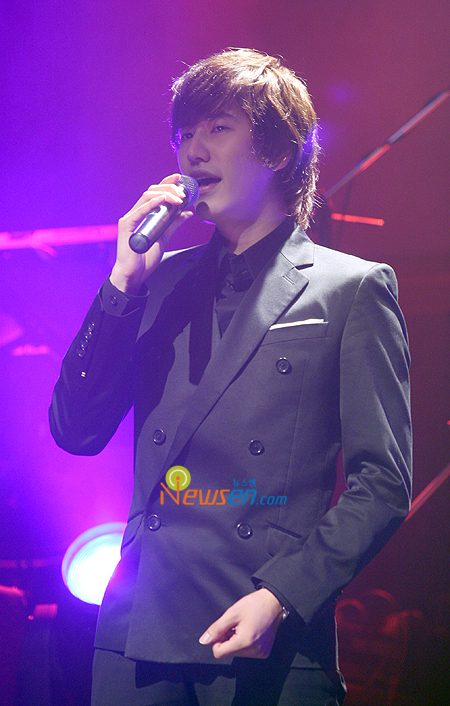 White's Yoo Youngsuk's tribute album will be first released online on June 30.
In this tribute album, the first titletrack ㅡ White's Yoo Youngsuk's <7> ㅡ is showcased by Super Junior member Kyuhyun's voice. In <7>, you will hear how Kyuhyun's voice changed this love song a little bit into another beautiful melody through a bossanove style. <7>, along with TOY's Kim Yeonwoo <눈물 나는 날에>, and jazz group Winterplay's <꿈에서 본 거리> will be released online.
Original Source. newsen
Credits to La'MISS:fairy at SJ-WORLD.NET
DO NOT CREDIT YOURSELF
Don't ask where +_+ ..it didn't say! MORE FAIL. Maybe later..
**
edit by Evanesco
- Kyuhyun will attend KBS's music show called "Yoo Hee Yeol's sketch book" and perform "7 years' love". The show will be filmed on July 7th and will be aired on Friday, July 10th at 12.15AM (aka 00.15AM on Saturday, July 11th)
- 3 songs from Yoo Youngseok's anniversary album include Kyuhyun's <7> will be released online on June 30th and the whole album is planned to be in store on July 10th
source : http://www.solent.co.kr/
translated by evanesco@sj-world.net