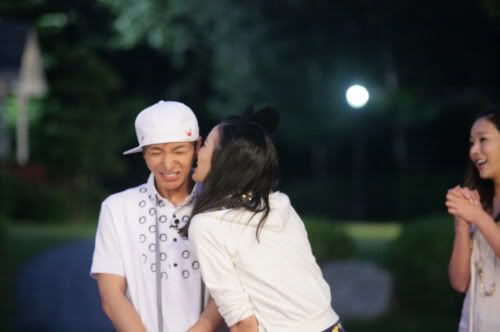 Super Junior
and 2PM members were on
MBC 'Intorducing Star's Friend – Survival'
where they have to win the hearts of the female guests present with their charms.

The show is similar to what the common MT (youths' gathering). And 2PM ChanSung won #1 during the survival game. With his winning of #1, he was awarded kisses by the female guests. Unable to hide his excitement, he ran off and needed the other members to help control him down.
Lee Teuk
was also chosen as #1 by the female guests, he said, "Having been kissed after 3 years, I feel so excited". He also went red after receiving the kisses, "You are responsible of me now".
Credits: kbites/sookyeong.wordpress.com & Daily K Pop News+
Geez

@sj-world